8×12 Portable Greenhouse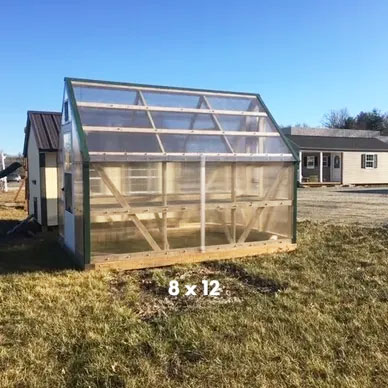 Your choice of either an electric or non-electric venting option.
A Larson Storm Door
8×16 Portable Greenhouse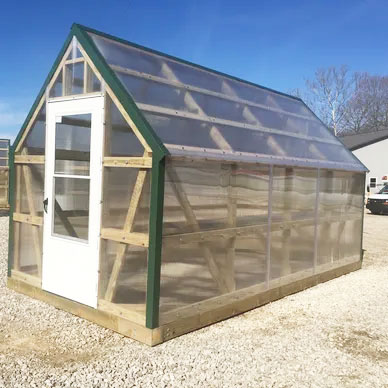 Want more space?
Includes everything in our 8×12, plus an extra 32 square feet of floor space.
Optional Shelving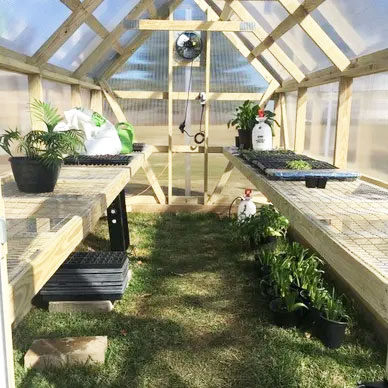 Double your growing space with these built in shelves! Grow on the ground below and the shelves above. This is also a nice height to fill trays and seed them.
Double Wall Polycarbonate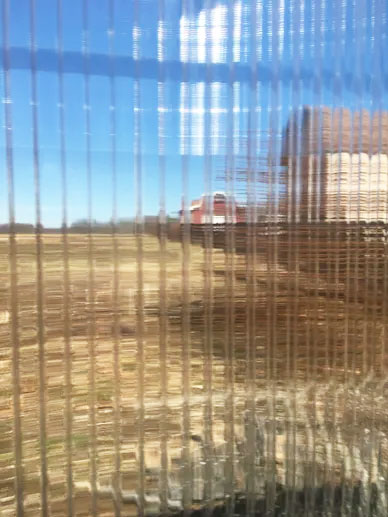 These sheets are super lightweight, but impact and weather resistant. Since air is trapped between the two walls, its insulative value is much higher than plastic. Another key feature is their 85% light transmission capacity and blocking of harmful UV rays. This diffuses the sunlight, reducing plant sunburn. It also helps prevent condensation and moisture build-up.
Vent System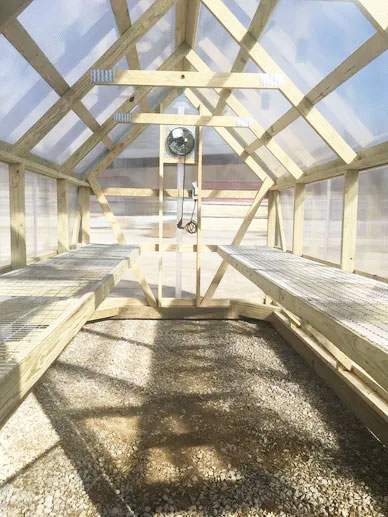 Electric or Non-Electric, it's your choice!
Non-electric option includes two auto-opening vents.
Electric option includes a thermostatically controlled fan on the back wall and a vent on the front wall above the door.
Larson Storm Door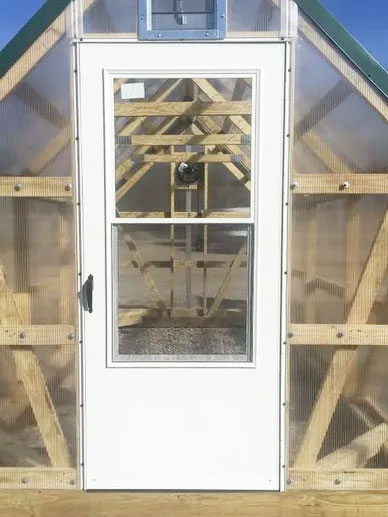 This Larson door has a self-storing window and half screen for additional ventilation
It also features heavy duty weather stripping for added protection.
And with its large 36″x81″ opening, you can even bring in a wheel-barrow if you wish!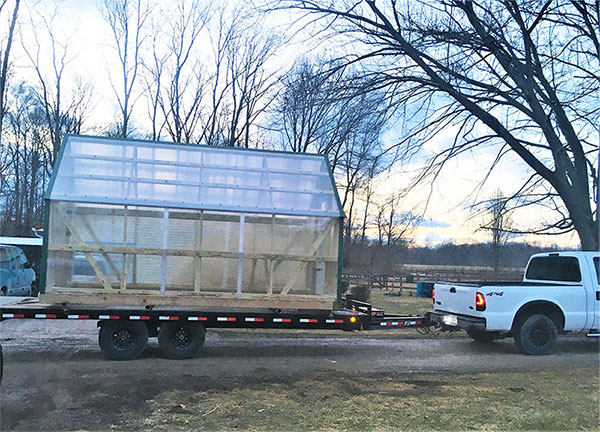 Zone 1
Delivery included within 30 miles of our shop near Worthington, Indiana.
Additional Miles
Please call for a quote. 812-272-2609.